---
DaBen's New Graduate Light Body Seminars

Seminars are at the Rogue Regency Inn and Suites in Medford, OR. Join us live or participate online.
Follow the links for more information and to register:

Series: Transforming with Light
This series of seminars is earning rave reviews! Part 1 is available now, and the feedback we have had from people who took Part 1 has been very enthusiastic. People have been able to experience light and types of light that are new to them, that opened vast vistas of consciousness for them. They felt very expanded and like new doors had opened into some amazing energies they never knew existed. Come and join us for one or more of the seminars in this series!
This series is composed of a Main seminar with 22 DaBen journeys, and a Light Play course following with 16 additional DaBen journeys. The Light Play seminars build on what you learn in the Main seminar, further enhancing and developing your ability to transform yourself and your life with light.

Part 1: Playing the Layers of Light: Opening the Portal LB974 Available now!
Part 1 Continued: Your Opening in Light: Finding Your Unique Energy with the Layers of Light LB711 (Prerequisite is Playing the Layers of Light LB974) Available now!
In Part 1 you will learn how to open the portal to new types of light as you play the layers of light. This new light can transform your consciousness. You will meet some amazing beings who live in the light realms and help you open the portal so that this new light can be consistently available to you to live and play in.
---

2019 October 18-23 Part 2
Main Seminar: Assimilating Light: Your Nature as Light LB975 Friday - Sunday, October 18-20, 2019
Light Play Seminar: Discovering Your Light Signature: Openings and Dimensions of Light LB712, 2-day Light Play seminar Tuesday, Wednesday October 22-23 (Prerequisite is the Main Seminar, LB975)
---

2020 April 17-22 Part 3
Main Seminar: Inventing Avenues of Expression for Light: Playing at Creating with and in Light LB976 Friday - Sunday, April 17-19, 2020Light
Light Play Seminar: Creating Your Light Realities: Insights and Actions in Ordinary Reality LB713, 2-day Light Play seminar Tuesday, Wednesday April 21-22, 2020 (Prerequisite is the Main Seminar, LB976)
---

2020 October 23-28 Part 4
Main Seminar: Living as Light: Beyond Earth Life LB977 Friday - Sunday, October 23-25, 2020
Light Play Seminar: Living in the Light of Earth LB714, 2-day Light Play seminar Tuesday, Wednesday October 27-28, 2020 (Prerequisite is the Main Seminar, LB977)

---
Prerequisites You must be an Awakening Your Light Body Graduate to take any of the Transforming with Light courses above. To participate in the two-day Light Play seminars, you will need to have taken the Main Seminar as a pre-reqisite, as the Light Play seminars build on what was taught in the Main seminars. You can have profound, life-changing experiences throughout DaBen's journeys at any level of light body study.

---
We welcome all seminar participants, and hope you enjoy the seminar!
If this is your first time taking a light body seminar, welcome! Read about our live seminars and what to expect.
Are you considering taking the seminar remotely, online? Read about ways to participate remotely, online.
DaBen starts transmitting luminous body ene
rgies to you as soon as you enroll.
Be among the first to experience these energies - an incredible opportunity!
All of you who enroll in the live seminars are the first to open up these energies for yourself and for humanity. The seminars teach DaBen's latest work and are always about bringing through energies that are new to the earth plane. No matter when you listen to DaBen's guided luminous body meditations you will always be in the first group, the pioneers of opening this energy. You are at the edges of human consciousness as you explore these energies, playing with new energies and patterns of light and consciousness that have not previously existed on the earth plane.
By being among the first to experience these energies you will make an impact on these energies and how they will be released to humanity. As part of the original group opening these energies, you help set how these energies will develop, including what the range of the energy will initially be and the flavor that these energies will take on as they move out into human consciousness.
Because of your role of being among the first to open to this consciousness, you will receive much extra support by DaBen and many beings of light. DaBen's transmissions are different for the people who learn this consciousness after the initial opening; then the energies are more set up, easier to find, and more stable. Those who follow later will be helping to solidify the development of the consciousness that supports the energy spaces being taught. DaBen's transmissions to you who are among the first to seed these energies for humanity are more intense and include great opportunities for you to move into much higher consciousness, made possible by your help in opening this energy for humanity.
As you use these energies and work with them, you become a transmitter of these energies to others. Because you are pioneering these energies and will be holding the space for these energies to become available to others in the future, the guides will offer you much individual attention and transmissions on the inner planes from the time you register, and during and after the seminar.
---
What preparation do you need to get the most out of DaBen's seminars?
You can have wonderful, expansive, and breakthrough experiences at all levels of study as you get into the energy spaces DaBen is transmitting. Success with DaBen's meditations is not about keeping up with the group or getting the same thing as everybody else is getting, (because everyone will have a completely unique experience as well). It is about opening to the individual opportunities that are the right ones for you. Each light body meditation can bring you incredible experiences and life-changing realizations. You will experience exactly what you need to shift into higher consciousness in whatever way is perfect for you. You can experience states of consciousness that are peaceful, flowing, expansive, mystical, and deeply transformative as you participate in DaBen's seminar journeys. Each DaBen meditation offers you an opportunity to experience unique, memorable, and insightful experiences that will expand your consciousness.
During each journey DaBen transmits to you
whatever energies are next for you.
We have people at all levels of skill with their light body participating in these courses. The energies at a seminar, whether you come in person or participate online, remotely, are very high. Everyone lifts into higher spaces as DaBen transmits the new energies, amplified by the large number of people focused on receiving and expanding into these energies in a fairly close time-frame. Everyone of you will be among the first to open to these new spaces. Your guide and many highly evolved beings will be present to assist you. We have had many recent light body graduates, those who have not yet taken many graduate courses, and those who are just picking up the light body after a significant break, report to us that they had wonderful experiences at the seminar during the DaBen meditations and were able to lift higher than ever before.
---
Deciding to come in person or participate remotely, online
How do I decide if I should come in person or attend remotely, online? You can participate remotely online or in person if you have completed the basic Awakening Your Light Body course. Both coming in person and attending remotely offer special experiences and connections to the energies. While there are many benefits to coming in person, such as meeting other people, getting away on a retreat where you can have an intensive experience of spiritual energies for several days, there are also many benefits to taking the seminar remotely, online The seminar tuition is the same either way.
If you have registered as a remote, online participant and decide to come in person, please check with us to make sure there is still room in the ballroom to come to the live seminar. Payment in full the week prior to the seminar will save you time completing registration at the live seminars.
---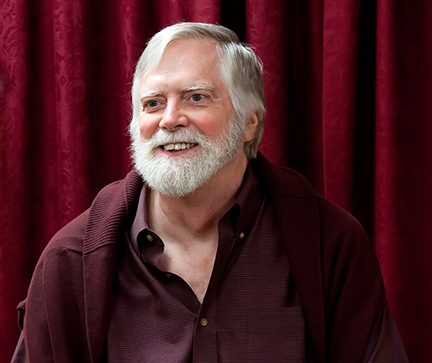 DaBen's Seminar Series
General Information about All Seminars
We welcome all levels of light body experience, from recent light body graduates, first time participants to people who have been to our seminars many times! Read about what to expect if this is your first time attending a live light body seminar or if you have not attended a live seminar recently.
If you are not coming in person, read about how you can have amazing experiences and enjoy participating remotely, online from your home.
DaBen will transmit to you individually whatever spaces are next for you, whether you come in person or take the seminar remotely, online.
All of you who participate in the seminars, either in person or remotely, online will be at the forefront of bringing this new space and energies to humanity. Read more about what this means.
Duane will be present throughout the seminar. If you attend in person you can ask Duane questions at most breaks.
Sanaya will be available throughout the seminar to meet and talk with if you attend in person.
You will be given an opportunity in many journeys to work with your guide. It is not necessary to have prior experience with a guide, just a willingness to be open to working with one. And it is fine if you do not work with a guide as well.
There will be up to 22 DaBen meditations and numerous talks and exercises in each Main Seminar Friday through Sunday.
There will be approximately 16 guided journeys in each 2-day Companion Seminar Tuesday through Wednesday.
Audio of the entire seminar, including Duane's talks and DaBen's journeys, are provided in MP3 streaming and download format within several hours after the actual time presented. Go here for times and posting schedule.
Transcripts of the audio course are provided and posted as they are transcribed throughout the seminar dates, usually within one day after the meditations are posted.
Final audio is professionally edited, studio quality, available about 12-14 weeks, and sometimes sooner, after the seminar concludes for you to download or stream.
A PDF manual with transcripts of the seminar talks and journeys will be available about 12-14 weeks after the seminar.
A zip file will be provided with the final edited talks and journeys, which will include a PDF file with transcripts, will be available about 12-14 weeks after the seminar.
Artwork is provided for you to print and use if you burn CDs, and should also appear on most MP3 players that have picture capacity.
Listening to Your Seminar Audio Journeys: You can view the seminar audio journeys by logging in to the Member's Area, and then clicking on "My Downloads and Seminars." When you Log In you will have access to any seminars you have enrolled in. Once the seminar is underway and the audio journeys have begun to posted, you will be able to stream them. View and use links to enroll in DaBen's upcoming seminars. Read more about registering for and accessing your seminar audio online.
---
Seminar Logistics
General Information | Food
Airline Information | Shuttle Service | Driving Information
Accommodations/Lodging | Roommate Information
Plan a Vacation Information | Seminar Dates and Information
What are live seminars like?
Taking a Seminar Remotely
If you are already registered, Go here to Log In
Schedule and times of seminar
Read more about registering for and accessing your seminar audio online here.