2014-2015 Graduate Light Body Seminars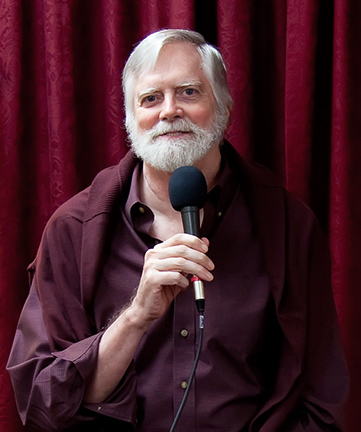 Duane at a recent seminar.

Our next live graduate light body seminar (LB963) is April 25-27, 2014 called

A Duane/DaBen Graduate Light Body Seminar
Friday, Saturday, and Sunday
Seminar will take place at the Rogue Regency Inn and Suites in Medford, OR, USA
You can participate by coming in person, or taking the seminar remotely.
Experience the power of a group experiencing the light body spaces together,
with DaBen's live transmissions.


Read comments from students of recent Luminous Body seminars

Imagine a classroom of light, created just for you who are ready
by DaBen and some very, very evolved Beings of light.
These inner teachers are gathering to assist you in reaching levels of
consciousness, light, and beauty never before offered.
The upcoming April, 2014 live light body course called Redefining Connections from Your Luminous Body (LB963) will offer you the opportunity to improve all of your connections, including your relationship connections, your connection to your environment, thoughts, emotions; and your connections to your source self, to higher beings, and to the higher realms and dimensions you have explored. You will be able to redefine all of your connections, updating them so that they are in alignment with the incredibly expansive Luminous Body spaces you now know and the more expanded consciousness and perspectives you now have as you move into the Luminous Body spaces. As you expand into the Luminous Body, you have new perspectives that can have profound impact on every part of your life. You can upgrade and update your understanding, commitment, and way of being in various relationships from a new, higher level. You will be bringing every aspect of your life into alignment with the higher consciousness you are now able to reach with your Luminous Body.
A Message from Duane about the Luminous Body Seminars:
Duane: DaBen started showing me the luminous body energies over 10 years ago. Working with the luminous body energies and the ovoid body, which you will learn about at the upcoming seminar, has had an impact on every level of my life and consciousness. Evolving into the luminous body has felt like taking an initiation into a whole new understanding. Doing this has opened doors to luminous dimensions and the evolved, luminous beings who are there of which I had never before been aware. It brought me many major expansions of consciousness and a new perspective on my life, my purpose, and my relationship to people.
DaBen, your guide, and many luminous beings
will assist you in evolving into your luminous body.
These seminars will introduce you to the first phase of the luminous body. DaBen and many very highly evolved luminous beings will assist you in discovering your luminous body. These beings have been assembling for the purpose of working with you during and after the seminar, to assist you in understanding, opening to, and sustaining the high states of luminous body consciousness you will explore at the seminar. Read more...
---
During each journey DaBen transmits to you
individually whatever energies are next for you.
We have people at all level of skill with their light body participating in the seminars. The energies at a seminar, whether you come in person or participate remotely, are very high. Everyone lifts into new, higher spaces as DaBen transmits certain energies, amplified by the large number of people focusing on receiving and expanding into these energies in a fairly close time-frame. Your guide and many highly evolved Beings are present to assist you. We have had many recent light body graduates or those who haven't yet taken many graduate courses report to us that they had wonderful experiences at the seminars.
---

Enjoy 7 DaBen Preparatory Journeys
Preparing for Your Luminous Body
These guided meditations by DaBen are available to listen to with your registration for any of the Evolving into Your Luminous Body seminars, and are the same for all 6 seminars in the series. DaBen offers six journeys, each journey containing highlights from one of the six Exploring Infinite Being courses (LB951–LB956). DaBen's seventh preparatory journey is called "First Glimpse of Your Luminous Body." These seven journeys are a course within themselves and are very transformative.
---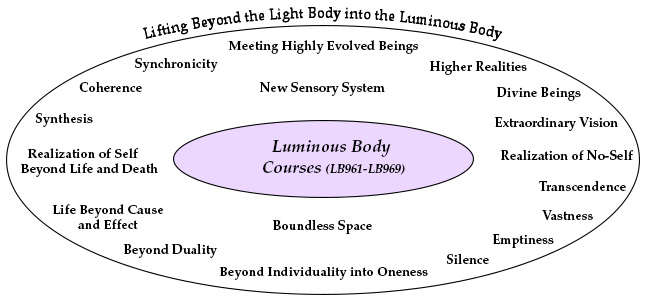 The chart above indicates key states of consciousness, skills, experiences, and qualities you will learn at this level of light body study. Not all states are taught in all courses
---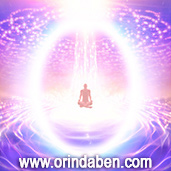 DaBen's Seminar Series includes:

General Information about All Seminars
Duane will be present throughout the seminar, and at most breaks where you can ask questions.
You have the option of coming to a live seminar, or participating remotely, from your home.
DaBen will transmit to you individually whatever spaces are next for you, whether you come in person or take the seminar remotely.
Sanaya will be available throughout the seminar.
You will be given an opportunity in many journeys to work with your guide. It is not necessary to have prior experience with a guide, just a willingness to be open to working with one. And it is fine if you do not work with a guide as well.
Seven (7) Preparatory journeys are available to assist you in getting more out of each seminar with your registration, and are the same for each seminar.
There will be 20 or more DaBen meditations and numerous talks and exercises in each seminar in addition to the preparatory journeys.
You will have online access to seminar journeys and talks which are posted throughout the seminar weekend.
Audio of the entire seminar, including Duane's talks and DaBen's journeys, are provided in MP3 download format shortly after the actual time presented.
Final audio is professionally edited, studio quality, available about 10 weeks after the seminar concludes.
Transcripts of the audio course are provided and posted as they are transcribed throughout the seminar weekend.
A PDF manual with transcripts of the seminar talks and journeys will be available about 10 weeks after the seminar.
Artwork is provided for you to print and use if you burn CDs, and should also appear on a video MP3 player.

---
To enroll, use the "Add to Cart" button
Enroll with either a Deposit of $125, or use the Pay in Full $575 option. Select if you are participating by coming in person or remotely, then using the "Add to Cart" button. You will checkout as you normally do when you purchase a product, going to your shopping cart and following instructions to checkout. You will need to create a member's account as part of the checkout process the first time you are enrolling in a seminar.
You can make payments: The invoice for this seminar will appear in the Member's Area after you Log In, under "Order History and Seminar Payments." If you want to make payments, you can click on the balance due that will show up in your "Order History and Seminar Payments", and enter whatever payment you want to apply to this seminar. You will need to be paid in full by the beginning of the seminar to attend in person, and to have access to the seminar journeys if you are participating remotely.
Viewing Your Seminar Audio Journeys: You can view the seminar audio journeys by logging in to the Member's Area, and then clicking on "My Downloads and Seminars." When you Log In you will have access to any seminars you have enrolled in, once the seminar is underway and the audio journeys have been posted. View and use links to enroll in DaBen's upcoming seminars here.
---
Work with your guide, travel into realms of light, and receive energy from luminous Beings for


A Series of Six Seminars by Duane and DaBen
2014-2015 Seminar Schedule
In this series of 6 courses, initially offered as live seminars, you will join with your guide throughout DaBen's meditations and meet and work with luminous Beings who have many gifts of consciousness to offer you to assist you to evolve into your luminous body. This is a body of light that exists in a higher realm than the light body, but also includes your light body. Your luminous body allows you to receive and open to more of the illumined consciousness and infinite potential that lies within you. You do not need prior experience channeling a guide to participate in these courses, however you will have an opportunity during the journeys to work with your guide as you explore new realms of light.
This seminar series continues the work of receiving energy from very evolved beings, developing your connection to your guide, and exploring the infinite being that you are as taught in DaBen's Exploring Infinite Being Channeling Series.
Seminar Prerequisites
This course is open to all Awakening Your Light Body Graduates. No light body graduate courses are required to participate. However, any graduate light body courses you have taken will allow you to get more out of the spaces being offered.


Available Now!
Discovering Your Luminous Body
Duane/DaBen Graduate Light Body Course
22 Transformative DaBen journeys, Duane Talks



Available Now!
Building Your Luminous Body
Duane/DaBen Graduate Light Body Course
22 Awesome DaBen meditations, Duane talks



April 25-27, 2014
Redefining Connections from Your Luminous Body
Duane/DaBen Graduate Light Body Seminar
Friday, Saturday, and Sunday


October 24-26, 2014
Expanding Your Luminous Body
Duane/DaBen Graduate Light Body Seminar
Friday, Saturday, and Sunday

April 17-19, 2015
Refining Your Luminous Body
Duane/DaBen Graduate Light Body Seminar
Friday, Saturday, and Sunday


October 23-25, 2015
Expressing as Your Luminous Body on the Earth Plane
Duane/DaBen Graduate Light Body Seminar
Friday, Saturday, and Sunday
---
Seminar Logistics
General Information | Food
Airline Information | Shuttle Service | Driving Information
Accommodations/Lodging | Roommate Information
Plan a Vacation Information | Seminar Dates and Schedule
Commonly Asked Seminar Questions
Taking a Seminar Remotely
If you are already registered, Go here to Log In
When to register
Seminar registration information
Schedule and times of seminar
---

There are currently no scheduled Orin live seminars. Please read more about DaBen's current seminars for information.
You can read about Orin's newest course Connecting with Your Guide, Receiving Clear Guidance (C201). This course will assist you in making a good, clear, strong connection to a guide whose purpose is to assist you in receiving clear guidance, either directly into your mind, or through channel aloud. You will then learn more about how guidance comes about, how to view the bigger picture, see into the details, go out into time, and get guidance so clear that you can take action on it.
Orin has a new series of audio courses called Orin's Path of Self-Realization audio courses. This is a major work by Orin that has been several years in the making. This is composed of three series of courses so far:
Orin's Transcending Your Ego courses (six volumes, with 72 guided journeys and manuals). You can read a short description of all six at this link.
Orin's Becoming Your Divine Self courses (three volumes, with 36 guided meditations and manuals).
Orin's newest course: Asking and Receiving from Your Divine Self
Announcement by Sanaya About Future Events With Orin
As you can read in Orin's message about the path he is offering, all of his work from his first book and audio course, to his current work, is offering a step-by-step path for you to realize the Divine Self, the true Self as who you are. Read Orin's Path of Self Realization. Realize that the key to Self Realization is in your hands. You have the ability to realize your full potential, to become a fully realized Self. When you are ready, Orin and all of the guides and inner teachers are there to assist you. All you need will be provided for the next phase of your journey to Self Realization. ~Sanaya