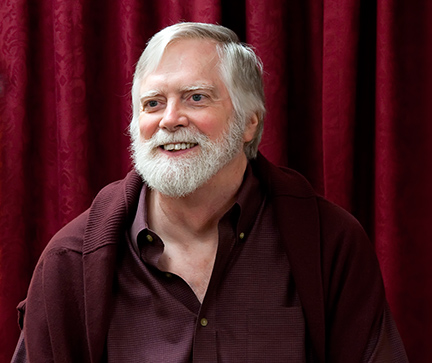 For link to and information on DaBen's upcoming live seminars, view the Master Seminar Index Page
If you are already registered for a seminar, Go here to Log In
Included on this page is information on:
What is the Seminar Schedule?
What to expect at a seminar
DaBen's Transmissions
Information if this is your first time

What is the seminar schedule?
The seminar begins with your registration! DaBen will immediately begin transmitting to you to prepare you for the energies you will be receiving at the seminar. He asks for beings of light to join him in working with you, starting when you decide to participate, and individually during each journey so you will have much inner assistance at the seminar and during the time leading up to it. You will also find that you can call upon these beings afterward to better integrate the spaces you have learned.
Seminar Schedule Information
Go here for a complete listing of seminar times.
When you participate in DaBen's meditations during a seminar, you will settle into a light body journey with DaBen where you can experience the wonderful feelings of flow and peace as you work with the vibrational energy and light body centers, and explore the first steps of the new light body skills you will be learning. Throughout the seminar you will be led on a number of 15-30 minute guided meditations, preceded or followed by Duane talks, times to share with others if you choose, and breaks where we provide trail mix, water, and many tea choices.
What to expect at a seminar
Most people find that DaBen's meditations can be experienced in a deeper, more profound way in a group setting, either in person or remotely. As a group we are bringing through new energies and patterns of light and consciousness that have not been present on the earth plane before. The new energies that the guides are transmitting can have a profound impact on your life.
As you use these energies and work with them, you become a transmitter of these energies to others who are following one step behind. Because you are pioneering these energies and will be holding the space for these energies to become available to others in the future, the guides will offer you much individual attention and transmissions on the inner planes from the time you register, and during and after the seminar.
DaBen's transmissions
DaBen will transmit to you during light body journeys: During the light body journeys, DaBen will transmit to you individually the energies that are next for you. People find that they can follow the journeys and have many wonderful experiences.
Information if this is your first time attending a seminar in person
What are the other students like? At the seminar, there is a wide range of skills. A number of people are coming for the first time, and others have attended many seminars. There are many friendly people at the seminars who come from all over the world, representing a variety of professions. Some people are very fluent in English, others are not, some speak no English at all but find that they can participate in the energy that DaBen transmits. People have formed lasting friendships at the seminars. Many people come by themselves for the first time, and feel warmly welcomed by the many people they interact with. Most people say that they have a wonderful time, and that the seminars are a lot of fun as well as bring many breakthroughs at a spiritual level.
People are very warm and welcoming. Over and over we hear from people that this is one of the nicest groups of people they have met, and that they feel comfortable and at home. We welcome first-time students and are happy to have you come. You will find people to be very friendly and easy to talk to and get to know. There will be plenty of opportunity to interact with others during the seminar, if you choose.
For your comfort: There are padded hotel chairs to sit in. You are free to leave the room at any time, however you will need to leave quietly if a meditation is in progress, and wait to return until after the meditation is over. There will be plenty of bathroom breaks. We do not have space in the ballroom for yoga mats or lying on the floor.

What clothes should I wear? What is the weather like?
April and late October are the most variable months of the year in the Medford area. It can be hot or cold (we have had heat waves in April and October, as well as snow), so you might want to wear comfortable clothes that you can add to if you are cold or take off layers if you are hot. Check the weather right before you come, as it can go from summer one week to winter-like weather the next week. Most people dress informally, and all types of clothing are worn. Wear whatever clothes you feel comfortable in.
We highly recommend you check the weather online before coming for an idea of what to expect. For information on weather, before you come, check out weather or a second site, accuweather. The zip code for Medford is 97501.
Do I need a car? (It is not necessary)
You can arrange transportation from the airport to your hotel by either contacting Rogue Regency Inn if you are staying there, or your hotel or a shuttle service. There are restaurants, theaters, and a shopping mall within walking distance of the Rogue Regency Inn where the seminar is being held. There are many restaurants near the hotel. Go here for seminar hotel, shuttle, and airline information.
Can I pick up products at the seminar, or buy products at the seminar?
You will be able to pick up products at the seminar, however we will only have a small amount of each product on hand. We strongly suggest you order in advance any products you would like at least 1-2 weeks before the seminar.

Deposit to Hold Your Place, Making Seminar Payments

Deposit and Registration: You can register by following the links off of the Master Seminar Index Page, or click on the current seminar link off of the Seminars and Events menu on the left side of every web page. Find the link to the seminar you wish to enroll in, go to that seminar page, and use the "Add to Cart" button to add either the deposit or the payment in full to your shopping cart, and check out as you normally would for any product. You can also register by calling us at (541) 770-6700 or by sending your payment to LuminEssence at PO Box 1310, Medford, Oregon, USA 97501. Find out the current conversion rate for your currency and US dollars.
Upon receiving your seminar deposit or payment in full, you will be sent an Order Confirmation by email. When you make payments, you will also receive an email confirmation of this. You must be paid in full to come to the seminar in person or take the seminar remotely and have access to the seminar audio course. When you have paid the seminar tuition of $575, you will have access to the seminar journeys if they are available. (Seminar journeys and talks are available usually between 1:00 and 3:00 PM California time of the first day of the seminar.) This is not a live webcast.
Online Payments: To register for or make seminar payments via our website, you will need a MasterCard, Visa, American Express, Discover credit card, or PayPal. If you have already made a deposit, you can complete your payment online by logging into the Member's Area, and going to the "Order History and Seminar Payment" link, click on the balance due amount, and you will be taken to a page that allows you to pay your balance off, or make many payments toward the full seminar fee.
To pay at the live seminar: To pay at the live seminar during registration, you will need to use MasterCard, Visa, American Express, Discover (no PayPal can be processed at the seminar) cash, money order (payable in US dollars), or travelers checks.
Save time registering: If you are coming in person, you can save time completing your registration if we have received your full seminar payment by Thursday prior to the seminar starting time.
The seminar starts when you register: DaBen will immediately begin transmitting to you to prepare you for the energies you will be receiving at the seminar. He asks for beings of light to join him in working with you, starting when you decide to participate, and individually during each journey so you will have much inner assistance at the seminar and during the time leading up to it. You will also find that you can call upon these beings afterward to better integrate the spaces you have learned.
Remote participation during the seminar weekend: You will need to pay in full to access the seminar meditations.
---
Seminar Logistics
General Information | Food
Airline Information | Shuttle Service | Driving Information
Accommodations/Lodging | Roommate Information
Plan a Vacation Information | Seminar Dates and Schedule
Commonly Asked Seminar Questions
Taking a Seminar Remotely
When to register
Seminar registration information
If you are already registered, Go here to Log In
Schedule and times of seminar
Read more about registering for and accessing your seminar audio online here.
---
DaBen and Duane's Upcoming Live Graduate Seminars
Work with your guide, travel into realms of light, and receive energy from Luminous Beings for


A Series of Live Seminars by Duane and DaBen
In this series of seminars you will join with your guide throughout DaBen's meditations. You will meet and work with Luminous beings who have many gifts of consciousness to offer you to assist you to evolve into your Luminous Body. This is a body of light that exists in a higher realm than the light body, but also includes your light body. Your Luminous Body allows you to receive and open to more of the illumined consciousness and infinite potential that lies within you. You do not need prior experience channeling a guide to participate in these courses, however you will have an opportunity during the journeys to work with your guide as you explore new realms of light. You do need to be a graduate of DaBen and Orin's Awakening Your Light Body six-volume course.
DaBen's Individual Transmissions
DaBen will transmit to you individually whatever energies are next for you as you listen to his meditations or call upon him, whether you come in person or take the seminar remotely.
Seminars are Open to All Light Body Graduates
No light body graduate courses are required to participate, however you do need to be an Awakening Your Light Body basic course graduate as stated above, so you will understand DaBen's instructions. You can take any course in the Luminous Body series whether or not you have studied the prior course, and the courses can be taken in any order. With each course you will gain ever-expanding consciousness.
While the seminar courses are sequential and build on each other, DaBen does a quick review of earlier stages of the Luminous Body in each seminar so you can participate in any seminar without studying the previous seminars in this series. Any previous graduate light body courses you have taken will allow you to experience in more depth the spaces being offered.

Duane has provided 7 Preparatory journeys, the same for each of the six seminars in this series to assist you in preparing for this course that are available to listen to with your seminar deposit.



Part 1: Discovering Your Luminous Body
23 DaBen meditations and talks, PDF with transcripts, and artwork.
Audio is studio quality, digitally edited.
Taught as a live seminar, this course is now available! (LB961E)

P

art 2: Building Your Luminous Body
22 DaBen meditations and talks, PDF with transcripts, and artwork.
Audio is studio quality, digitally edited.
Taught as a live seminar, this course is now available! (LB962E)


Part 3: Redefining Connections from Your Luminous Body
24 DaBen meditations and talks, PDF with transcripts, and artwork.
Audio is studio quality, digitally edited.
Taught as a live seminar, this course is now available! (LB963E)


Part 4: Expanding Your Luminous Body
22 DaBen meditations and talks, PDF with transcripts, and artwork.
Audio is studio quality, digitally edited.
Recently taught as a live seminar, this course is now available! (LB964E)

April 17-19, 2015
Refining Your Luminous Body
Duane/DaBen Graduate Light Body Seminar
Friday, Saturday, and Sunday


October 23-25, 2015
Expressing as Your Luminous Body on the Earth Plane
Duane/DaBen Graduate Light Body Seminar
Friday, Saturday, and Sunday