Download Cover
[
Click to Print
]
Being Luminous Light Series Part 2

Becoming Luminous Light

---
In this course DaBen will guide you to some peak experiences of pure, clear, refined luminous light and all the spaces and experiences that open up when you become luminous light. Those who have experienced this state have said it showed them that although they thought they had reached a very high point in their previous meditations, it was possible to go beyond whatever they had experienced in the past into new levels of pure, beautiful, radiant luminous light and all the new expressions of consciousness this allowed.
This light allows you to better recognize the infinite possibilites of everything on which you focus.
This light takes you beyond obstructions and allows you to better see into the infinite possibilities and more of the infinity of anything you look at. Luminous light lifts you higher, above your daily concerns, and it is from this perspective you can see more of who you are, your aspect selves, and yourself as you exist in higher dimensions. DaBen will show you some wonderful beings to work with in the higher realms. Your vision of what is possible in your life will expand and you will be more able to direct your life from a higher understanding and viewpoint.
Your earth plane focus is not your only focus. It is an important focus, but a small part of your overall focus.In the Becoming Luminous Light state, you begin to notice you, your expression on the earth plane and in other places. As you discover the importance of these other places, you find a balance in expression of your earth plane focus of consciousness that now includes a focus on these other places.

Luminous Light lifts you above earth plan thought forms so you can be true to who you are.
Part of the Becoming course will be about becoming who you are, a true authentic expression that matches, that is appropriate to the level, that has the confidence that what you are experiencing is correct, that you are not taking your cues from the earth plane or thought forms and so on. You can learn to take your cues from your great beingness, an inner sense that you have from these higher levels.

You will be developing this skill in a very dynamic way, so that your personality is shifting, keeping up, releasing, forming anew, flexible. Your energy becomes so large that the earth plane at this point in time can only handle it on the inner planes and on the grid work. Becoming is creatively finding expressions on the earth plane and on other planes as well for your energy, so that you are playing larger than just on the earth plane.

LB972 22 DaBen guided meditations plus Duane talks, in download and streaming formats. Includes transcripts.
---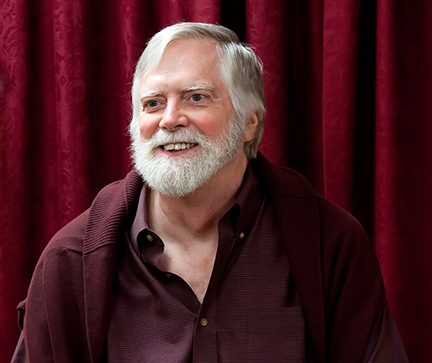 DaBen's Seminar Series
General Information about All Seminars
We welcome all levels of light body experience, from recent light body graduates, first time participants to people who have been to our seminars many times! Read about what to expect if this is your first time attending a live light body seminar or if you have not attended a live seminar recently.
If you are not coming in person, read about how you can have amazing experiences and enjoy participating remotely, online from your home.
DaBen will transmit to you individually whatever spaces are next for you, whether you come in person or take the seminar remotely, online.
All of you who participate in the seminars, either in person or remotely, online will be at the forefront of bringing this new space and energies to humanity. Read more about what this means.
Duane will be present throughout the seminar. If you attend in person you can ask Duane questions at most breaks.
Sanaya will be available throughout the seminar to meet and talk with if you attend in person.
You will be given an opportunity in many journeys to work with your guide. It is not necessary to have prior experience with a guide, just a willingness to be open to working with one. And it is fine if you do not work with a guide as well.
There will be up to 22 DaBen meditations and numerous talks and exercises in each Being Luminous Light seminar Friday through Sunday.
There will be approximately 16 guided journeys in each Living Your Light Body seminar Tuesday through Wednesday.
Audio of the entire seminar, including Duane's talks and DaBen's journeys, are provided in MP3 streaming and download format within several hours after the actual time presented. Go here for times and posting schedule.
Transcripts of the audio course are provided and posted as they are transcribed throughout the seminar dates, usually within one day after the meditations are posted.
Final audio is professionally edited, studio quality, available about 12-14 weeks, and sometimes sooner, after the seminar concludes for you to download or stream.
A PDF manual with transcripts of the seminar talks and journeys will be available about 12-14 weeks after the seminar.
A zip file will be provided with the final edited talks and journeys, which will include a PDF file with transcripts and an index of what music is used for each journey and will be available about 12-14 weeks after the seminar.
Artwork is provided for you to print and use if you burn CDs, and should also appear on most MP3 players that have picture capacity.
Listening to Your Seminar Audio Journeys: You can view the seminar audio journeys by logging in to the Member's Area, and then clicking on "My Downloads and Seminars." When you Log In you will have access to any seminars you have enrolled in. Once the seminar is underway and the audio journeys have begun to posted, you will be able to stream them. View and use links to enroll in DaBen's upcoming seminars. Read more about registering for and accessing your seminar audio online.
---
DaBen's Graduate Light Body Seminars

2 Seminars Back-to-Back
You can enroll in one or both.
They work together and complement each other.

Upcoming: Evolving with Peace
Taught back to back with Evolving with Vast Consciousnesses




October 2018
October 19-21 (Friday through Sunday)
Being Luminous Light Evolving with Peace
October 23-24 (Tuesday and Wednesday) Evolving with Vast Consciousnesses
Seminars are at the Rogue Regency Inn and Suites in Medford, OR. Join us live or take online.
---
2018-2019 There will be 2 seminars, back-to-back:

Follow the links for more information and to register:

These two seminars work together, however they can be taken together or separately.
October 19-21 (Friday through Sunday) Being Luminous Light Part 3: Evolving with Peace
October 23-24 (Tuesday and Wednesday) Evolving with Vast Consciousnesses
2019 April Seminars
April 26-28, April 30-May 1
2019 October Seminars
October 18-20, and October 22-23
---
Prerequisites These courses are open to all Awakening Your Light Body Graduates. No graduate light body courses are required to participate. However, any graduate light body courses you have taken will allow you to get more out of the spaces being taught. You can take any course in the series whether or not you have studied the prior courses, as these courses can be taken in any order. With each course you will gain ever-expanding consciousness. You can have profound, life-changing experiences throughout DaBen's journeys at any level of light body study.