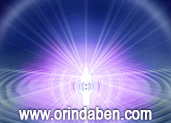 We have prepared an image that we are making available to Awakening Your Light Body Teachers. This image is the background for the LB115 light body album. We are allowing the use of the background image, without the words with a one-time fee of $40 USD. We realized there are many ways to use an art image, and want to keep it special as something that identifies that you are teaching Awakening Your Light Body classes, and to do so we realized we needed to be clear (thus this agreement) about how it can be used. We are hoping that by providing an image of the light body that all light body teachers can use, it will become an easy way for people seeking light body classes to identify light body teachers who are teaching the light body as originally taught by DaBen through Duane.

This is an agreement to use the artwork image called lightbody_01.jpg between Sanaya Roman and Duane Packer at LuminEssence Productions AND

____________________________________, an Awakening Your Light Body teacher.

You are granted non-exclusive limited rights to use the lightbody_01.jpg image shown if you are a light body teacher, have contacted LuminEssence for permission, and have read and agreed to the terms below. This image is granted for the sole purpose of being used on your website and/or on printed flyers or brochures in conjunction with advertising your teaching DaBen and Orin's Awakening Your Light Body courses to others. Cost is a one-time fee of $40 USD. Copyright is NOT transferred upon licensing of an image. You are paying to use the image as defined in this agreement, not to own the image.

Acknowledgement of orindaben.com as the source of the image is required. Image provided by LuminEssence Productions will be a low-resolution image file, around 125 KB. Any use of the artwork online must be in low-resolution .jpg format, maximum 125 KB file size so that it can not be easily copied and reproduced. It is fine if you enlarge or reduce the size of the image; however please keep the proportions the same.

You acknowledge and agree that no alterations or modifications shall be made to this LuminEssence Productions image lightbody_01.jpg, including, but not limited to: color changing, changing the appearance within the artwork, or additions to the artwork such as titles or words. You may not add titles or words to the artwork. You acknowledge and agree that LuminEssence Productions image shall not be used in a derogatory manner and that it shall be used in a manner consistent with the integrity of the work. You may not reproduce the image as part of a product intended for resale without written permission from LuminEssence Productions.

Examples of unacceptable uses include, but are not limited to: T-shirts, CD or download albums that are not part of a light body seminar course you are teaching, magazine or book covers, posters, blogs, business branding, social networking sites such as Facebook, twitter, or MySpace, calendars, computer backgrounds, business cards, and so on. To further clarify about how to use our artwork on public Internet sites such as Facebook or MySpace, the Light Body picture we send you via email may NOT be used on Facebook or other social networks as it does not include any wording on it. However, you may copy any artwork picture from our website that already includes the wording LuminEssence has already placed on it, i.e. this would be artwork covers for any of our products that have the titles embedded in the artwork. Example: The artwork for the first volume of the Awakening Your Light Body course, part 1 has words already on the artwork and may be copied and used on sites like Facebook.

You may not post the artwork for sale on any online art sites or your site. You agree that you will not allow LuminEssence Productions image lightbody_01.jpg to be used by any other party for any purpose whatsoever. You may not sell, rent, lease, license, loan, transfer, redistribute, or grant any right to use this image. You may not distribute the image lightbody_01.jpg for free or for a fee, selling it on an on-demand site, using the images on customizable products, and not copyrighting or trademarking this image. Once we have processed your payment, we will send you the image via email as a .jpg file to use on your printed material and your website (if you have one) to advertise for your Light Body classes.

LuminEssence Productions reserves the right at any time to change, modify, add to, discontinue or retire any aspect or feature of the image. LuminEssence Productions can terminate this agreement and license upon written notice within 30 days, and thereafter we ask that you cease using the entirety of this image in any form. LuminEssence Productions holds no responsibility for any legal issues that may arise from ANY use of the image.

I, __________________________________ promise LuminEssence Productions that I will honor this agreement to preserve the purity of the light body teachings. This is my signed agreement for using the image artwork to advertise for my Awakening Your Light Body Courses.

Signature _______________________________________________

Date ___________________________

To pay for the one-time fee of $40 USD, please first go to your member's area and make sure your credit card information is accurate and up-to-date. Then, contact us by email, let us know the last 4 digits of the credit card you want to use, and we will set up the order for you and email you a high resolution copy of the image. You can simply write in your email that you agree to the terms and a date, no need to send us back the signed form.