www.orindaben.com
Have trouble viewing or links not working?
Go here to view online.

2016: Living from Your Center: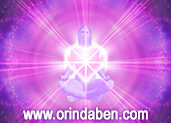 This is template and drafting page, check for audio

New Free short Orin Audio and Written Meditation
Align with your Soul to Create Soul Relationships

Orin's Message on Creating Uplifting Relationships through the 4 Alignments
Additional Orin Alignment Meditations are Coming Soon to
Assist you in Creating Uplifting Relationships through:
Aligning with your Divine Self (Coming in August, 2016)
Aligning with Divine Will (Coming in September, 2016)
Aligning with Star Energies (Coming in October, 2016)
You will receive an email if we have your email address with links to the above meditations as they become available.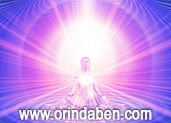 Instructions
The 5-7 minute audio alignment exercises offer another way to explore and experience alignment with the higher energies of your soul, divine Self, divine Will and Star Energies to create uplifting, loving, empowering relationships. Know that every time you call upon your soul, divine Self, divine Will or star energies, they always respond, lifting you to a new, higher consciousness.
Enjoy the meditations and do not get too intellectual about them. It is more important to just be open, enjoy whatever experiences you have, and let go of trying to do this in the "right way." This is all about you and your responses and experiences.
Read important information about streaming or downloading these journeys below.

The audio meditations will only be available for a short time; we suggest you download them if you want to be able to access them indefinitely.
---
Aligning with Your Soul for Loving, Harmonious Relationships
You can lift all your relationships to other people, to other kingdoms of nature, and to all life when you are aligned with your soul. In this simple, short meditation you can align with your soul, open to receive and radiate soul love, and be in harmony with everyone around you. You are better able to stay balanced and centered around any type of energy, with love pouring forth from your heart, lifting everyone around you with your radiance of love.
It is through aligning with the higher energies of your soul, divine Self, divine Will and Star energies that you can transform your connections to all life, living in greater harmony and peace, and demonstrating a loving, awakened heart to others.
The soul alignment will assist you in experiencing soul love.
The following short audio journeys and written alignment exercises are to assist you in living from your center through aligning with your soul, divine Self, Divine Will, and certain star energies. Then, from that center you can experience the results of a more open, awakened, and loving heart as you connect with others while maintaining the alignment.
How does it feel to live from the center of your being? Your body feels relaxed. You are able to think clearly. You have more certainty about what to say and do. You face your fears and life with courage and decisiveness.

When you live from your center your heart is open. You are confident and secure in your own being. You like yourself!

When you live from your center you are in harmony with all life. Whatever you need is there when you need it; you are in the flow.
You do not need to meditate for hours every day to stay balanced and in your center. While meditation will enhance your life in every way, you can easily go within and connect upward throughout the day, aligning with your soul and divine Self, and attuning to higher energies that are guiding humanity.

You can learn to recognize when you are not living from your center and then quickly align with higher energies to return to your center.

You can recognize when you are not living from your center.
The 4 alignments below are important in being able to live from your center. You may first want to practice each alignment separately, sensing what inner shifts each one offers. You can also work with some of the alignments together, or all four at once. These exercises are a very brief summary of some of the possibilities; explore them and let them lead you to the next steps on your path.
You can turn within and align frequently throughout the day, taking just seconds to transform your life and consciousness as you do. There is also great benefit in experiencing these alignments in greater depth when you feel drawn to do so. Receiving the energy that comes back to you from these alignments will greatly accelerate your spiritual evolution, as through these alignments you are lifted up to new levels of consciousness. ~Orin
Return to top
---
Aligning with Your Soul to Create Soul Relationships



Orin's Aligning with Your Soul to Create Soul Relationships
Length 6:39
Music: Thaddeus TH015 Cellular Evolution
See below for streaming and download information
Transcript of Orin's Aligning With Your Soul to Connect with the Souls of Others
Your soul is with you all the time; it is a bridge between your divine Self and your personality. Most of you on a spiritual path are already very connected to your soul and responsive to its love and light.

You can align with your soul to open your heart and express soul love. When you are filled with soul love you are magnetic to your higher good. You offer wisdom, kindness, forgiveness and compassion to yourself and others.

You can link with your soul and open to soul love any time you choose. Start by calling your soul to you. This might feel as if you are simply shifting your focus to become aware of your soul that is always with you. Picture a beautiful sphere of light all around you.

Imagine you are blending your heart center with your soul's heart center, feeling the love within you expand as you do. Let as much of your soul's love into your heart center as you can. Feel the peace, love, and bliss of your soul. Let soul love pour into every cell of your body. As you do this you can experience and express soul love.

~Orin Read more about your higher self, soul, and divine Self, what is the difference.
View Orin's Soul Love audio and book information for loving relationships.
View Orin's audio courses that connect you with your soul and the soul's of others.
Aligning with Your Divine Self to Express Divine Love to All Life (Available in July, 2016)
---
Announcing Two New Back-to-Back
Graduate Light Body Seminars*
October 21-26, 2016
With Duane Packer and DaBen
The Luminous Body Seminar is followed by the
Living the Light Body Seminar




Click on the pictures to learn more about what DaBen is teaching.
Attend in person or take the seminar remotely, online.
Enroll in one or both; these seminars work together to assist you in
The theme of both seminars is about bringing all your relationships
into harmony with your innermost Self.

Read comments from seminar participants about their experiences with DaBen's Luminous Body.
Live Graduate Light Body Seminar Schedule 2016-2018
* You are a graduate if you have completed the basic Awakening Your Light Body course either through DaBen and Orin or a teacher.
---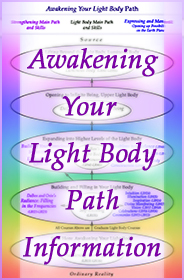 Graduate Light Body Students, What's Next?
Visit our site for graduate light body suggestions on how to choose what to study next.

---


Expand Your Potential with Orin's Audio Courses
Attract Abundance • Link with a Guide • Clear Blockages
Awaken Your Light Body • Orin's Divine Self Series • Psychic Abilities
Loving Relationships • Self-Love • Illumined Mind • Inner Peace
Physical Well-Being • Life Purpose • Align with Divine Will
Single MP3 guided meditations
Books • Thaddeus Music

---
This eNewsletter is being sent to you by Sanaya and Duane at LuminEssence because you have sent us your Email address with permission to receive online eNewsletters from us, or because a friend has forwarded it to you.
Receiving this eNewsletter from a friend? You can subscribe to future eNewsletters.
Keep your Email address updated: If you wish to continue to receive these occasional eNewsletters, please let us know if you change your Email address. You can do this in the Member's Area by logging in with your original email, and then using the link "Change Email Address Associated with This Account" to enter your new email address. Or, you can email us.
Unsubscribe: We will be sending you occasional eNewsletters (these are not the same as our printed newsletter) to let you know about free audio, courses, and events. If you do not wish to receive Orin and DaBen's eNewsletters, simply click the unsubscribe button below and your name will be taken off our email list.
Privacy policy: Your privacy is very important to us. We do not sell or rent your name, email address, or any other information about you to anyone.
Duane Packer and Sanaya Roman • LuminEssence Productions • P. O. Box 1310 Medford, OR 97501 • www.orindaben.com

---
Streaming and Download Note
Downloading Use the green button with the down arrow to download the audio meditations to your computer. Downloads are 128kbs quality audio. If you have a slow Internet speed or low bandwidth Internet connection we recommend that you download the meditation as you may find the streaming option starts and stops when you play it. You can then listen to this meditation on your computer without interruption, burn a CD of it, or put it on an MP3 player.
Streaming Use the black button with the white arrow. You will need a broadband or high speed internet connection. Streaming should work fine on your mobile device.
We recommend downloading this meditation as these free meditations are available for a limited time only. Once you download this to your computer or device, you can listen to it indefinitely.