The Official Website of Sanaya Roman and Duane Packer
Orin and DaBen Books, Audio, and Music
We are a metaphysical company, featuring books and audio courses
by Orin, channeled by Sanaya Roman, by DaBen channeled by Duane Packer,
Music by Thaddeus (brought to you through Sanaya) to change your life.
We are honored to have you visit us!

---
Expand your consciousness with Orin and DaBen's
Single MP3 guided meditations • Books • Music
Attract abundance • Channel a guide • Awaken your light body
Clear lower energies • Create harmonious relationships
Develop psychic abilities • Increase self-love
Align with Divine Will • Ask & Receive from your Divine Self
---
All Audio is now available in streaming and download format.
You can stream and listen through your mobile device
or computer immediately after purchase.
Streaming now available for all your past MP3 download audio purchases.

---
2015: Living from the Heart
Read Orin's Message about Living from the Heart


Recently Released: Orin's Soul Love Audiobook
Lift and transform your relationships with
Free Orin Audio Meditation: Soul Linking
Sending Love to Everyone You Know
Free Orin Audio Meditation: Making Wheels of Love

---
~ Meet and Connect with Your Guide ~
Read
free articles on Opening to Channel

Listen to
Sanaya audio excerpt
from Opening to Channel book.

Audio Course: Opening to Channel, Connecting With Your Guide (C101) that goes with the Opening to Channel book is by Orin and DaBen and works well with Orin's new audio course. Orin and DaBen will join their energy with yours to assist you in opening to experience your guide.
Orin's New Audio Course: Connecting with Your Guide: Receiving Clear Guidance (C201)
Orin, channeled by Sanaya Roman, brings you this course to assist you in receiving clear guidance whether you are just beginning to channel or have been channeling for years. Connect with a guide and bring through guidance you can trust and that is clear enough to act on. You can learn to receive guidance directly into your mind, or channel it aloud.

Also Available: Sanaya and Duane's Opening to Channel Audiobook, Printed Book and Opening to Channel eBook
---
~ Create Money and Abundance ~
Create more abundance: Read free articles on how to attract money and abundance


Listen to Sanaya audio excerpt from the Creating Money book.
Affirmations for Creating Abundance


Audio Course: Attracting Money and Abundance (M100)
These 8 Creating Money meditations by Orin work with your higher self and soul to reprogram your subconscious for abundance and prosperity. If you continually experience lack and would like to transform your abundance potential, use these journeys over and over.
Also Available: Sanaya and Duane's Creating Money Audiobook, Printed and eBook
---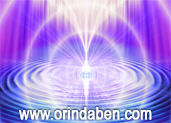 One of our most key courses:
Awakening Your Light Body Basic Six-Part Home Study Course
By Duane Packer and Sanaya Roman, channels for DaBen and Orin
DaBen and Orin's basic Awakening Your Light Body series is a six-part home-study audio course that includes a manual with extensive written information. The light body is a vehicle of light you create that will allow you to sense and work with higher, finer energies and transform your personality, consciousness, thoughts, feelings, situations, relations and your life circumstances to a higher vibration. It offers spiritual awakening as you progress through the levels and explore increasingly higher realms and dimensions, open to your soul and spirit, and meet and work with masters, guides, and evolved beings.
The Awakening Your Light Body courses offer a unique path of spiritual awakening through experiential, progressive expansions of consciousness that assist you in directly knowing and experiencing the truth of your being.
View the Awakening Your Light Body Path for an overview of the light body path and some of the states of consciousness that are offered at each of the 5 levels.
---
~ Orin's Becoming Your Divine Self Series ~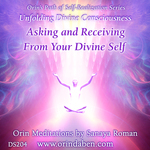 Orin's Audio Courses in This Series: Asking and Receiving from Your Divine Self
Transcending Your Ego Series (6 volumes) and Becoming Your Divine Self Series (3 volumes)

Orin, channeled by Sanaya, created these courses to assist you in opening to the infinite possibilities for good that await you in every area of your life. These are some of Orin's most uplifting journeys that will take you into wonderful, vastly expanded states of consciousness where you can experience and know your true identity.

Free Full-Length Orin Audio Meditation Opening to Your True Identity
Exercise to Contact and Become Your Divine Self
---
~ Orin's Aligning with Divine Will Series ~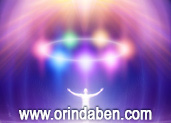 Manifest with Divine Will: Join the free Divine Will study group Links to read and study each quality of divine will.
Follow this exercise on how to manifest with Divine Will.
Orin's Divine Will and Divine Will Manifesting Courses - our most powerful manifesting courses!
All of Orin's courses (brought through by Sanaya Roman) on Divine Will teach you how to manifest and transform your consciousness by aligning with Divine Will. In this way what you create will fulfill you and add light to your life and to the world around you.
Transforming with Divine Will (MM050)
Living a Soul Life with Divine Will (MM060)
Part 1 Divine Manifesting as Your Divine Self (MM070)
Part 2 Divine Manifesting (DW918)
All Divine Will courses, articles, excerpts, and links
---
~ Enjoy These Free Features on Our Site ~

Free Listening
Inspiring Orin Meditations in Orin's Meditation Room
50 Minutes of Thaddeus' Music Samples
with One Click in the Thaddeus Music Listening Room

Fun And Uplifting Free Things to Do on This Website
Receive daily affirmations to create a more fulfilling life
Visit the Creating Your Highest Future Room and receive a special message from each book
Read online articles to expand your consciousness
Transform your life with a weekly written book excerpt and spiritual meditation
Read helpful articles on channeling and manifesting abundance
---
~ Books Printed, eBooks, Audiobooks and Courses ~
By Sanaya Roman and Duane Packer








To listen to a free Audiobook excerpt or to order, click on the cover picture or link below.
Sanaya and Duane's Opening to Channel Audiobook, Printed and eBook and Opening to Channel Audio Courses
Sanaya's Living with Joy Audiobook, Printed and eBook, and Living with Joy Audio Courses
Sanaya's Personal Power Audiobook, Printed and eBook and Personal Power Through Awareness Audio Courses
Sanaya's Spiritual Growth Audiobook,Printed and eBook and Spiritual Growth Audio Courses
Sanaya and Duane's Creating Money Audiobook, Printed and eBook and Creating Money Audio Courses
Sanaya's Soul Love Audiobook, Printed and eBook and Soul Love Audio Courses.
Our books have been translated into over 26 languages, over 3,000,000 in print!
---
~ Single Audio Programs to Expand Your Consciousness ~
by Orin and DaBen

Single guided audio meditations in download format by Orin and DaBen on a variety of topics
to assist you in having a more joyful, loving and abundant life. $7 each.
Single music tracks of Thaddeus music.
---
Next Seminar April 22-24, 2016

The graduate light body seminars teach DaBen's latest work and always involve tapping into energies that are new to the earth plane.
If you choose to attend a seminar in person or remotely you will be among the first to experience the energy states being taught.

Read comments from seminar participants about their experiences with DaBen's Luminous Body seminars.
---
~ Light Body Graduate Audio Courses - An Overview ~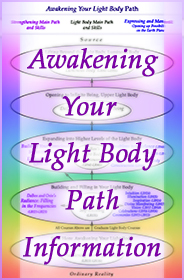 Color Overview chart with much information about the light body path by levels of study,
with links to all light body graduate courses.
Includes a fun story/analogy of light body path.
Use this new overview to better understand the light body as a path,
explain it to your friends, and sense what graduate courses might be next for you.
View PDF Version • View Online Version
View all light body graduate courses by levels (Scroll down linked web page for information on light body courses by levels and by series.)
---
~ Newsletter and eNewsletters ~


View a PDF Version of Our Current Newsletter.
Click on the picture to view a PDF newsletter containing links to our website. This is an excellent way to navigate our website.
Note: PDF file is large, allow time for it to load.
Subscribe to our free eNewsletter (Not the same as our physical newsletter, contains links to new free audio, worldwide meditations, and more)
Want a free printed newsletter to read? Subscribe or renew your subscription here, or by signing our Guestbook.

If you are currently subscribed to our printed newsletter, you should receive a new one the next time we do our newsletter printing.

---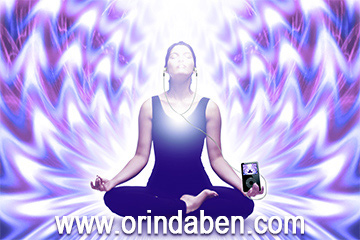 Existing Customers: Convert Your Tapes or CDs to Downloads for 50% Off
If you previously ordered the tapes or CDs from LuminEssence, you can convert them to downloads and streaming of the same title for 50% off. To find out if you are eligible, you will need to create a Member's Account and then view "Special Member Offers." With membership, you can also view your past order history. You can purchase PDF transcripts of our audio courses If you own the tapes or CDs of the same title. Downloads and streaming audio have been digitally remastered, are high quality stereo MP3 files, come with a PDF with transcripts, and contain color cover artwork.
---
Artwork on our website: Please note: All artwork on our site is copyrighted; contact us for permission to use.