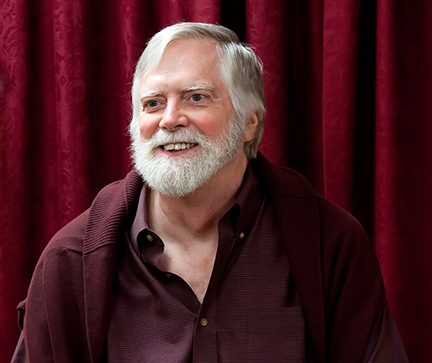 For a link to and information on DaBen's upcoming live seminars, view the Master Seminar Index Page
If you are already registered for a seminar, Go here to Log In
Included on this page is information on:
DaBen's transmissions
I recently graduated from the light body course, will I understand what DaBen is teaching?
What is the seminar like?
Meet and talk with Duane and Sanaya
Be among the first to experience these energies
What are other seminar participants like
General seminar information
After the Seminar
We welcome all seminar participants, and hope you enjoy the seminar.
If this is your first time taking a light body seminar, welcome! Read below about our live seminars and what to expect.
Are you considering taking the seminar remotely? Read about ways to participate remotely, online.
---
DaBen's transmissions: the seminar begins with your registration!
Once you enroll DaBen will immediately begin transmitting to you to prepare you for the energies you will be exploring at the seminar. He asks for beings of light to join him in working with you. DaBen transmits whatever energy is next for you during each meditation. You will have much inner assistance from DaBen and many highly evolved beings of light at the seminar and during the time leading up to it. Because these seminars present energies that are at the leading edge of human consciousness, you will have much support for many months after the seminar as well whenever you play with these spaces.
I recently graduated from the light body course, will I understand what DaBen is teaching? (Yes!)
The answer is Yes! You can have wonderful, expansive, and breakthrough experiences at all levels of study as you get into the energy spaces DaBen is transmitting. Success with DaBen's meditations is not about keeping up with the group or getting the same thing as everybody else is getting, (because everyone will have a completely unique experience as well). It is about opening to the individual opportunities that are the right ones for you. Each light body meditation can bring you incredible experiences and life-changing realizations. You will experience exactly what you need to shift into higher consciousness in whatever way is perfect for you. You can experience states of consciousness that are peaceful, flowing, expansive, mystical, and deeply transformative as you participate in DaBen's seminar journeys. Each DaBen meditation offers you an opportunity to experience unique, memorable, and insightful experiences that will expand your consciousness.
During each journey DaBen transmits to you
whatever energies are next for you.
We have people at all levels of skill with their light body participating in these courses. The energies at a seminar, whether you come in person or participate remotely, online are very high. Everyone lifts into higher spaces as DaBen transmits the new energies, amplified by the large number of people focused on receiving and expanding into these energies in a fairly close time-frame, all who are among the first to open to these new spaces. Your guide and many highly evolved beings will be present to assist you. We have had many recent light body graduates, those who have not yet taken many graduate courses, and those who are just picking up the light body after a significant break, report to us that they had wonderful experiences at the seminar during the DaBen meditations and were able to lift higher than ever before.
At the seminar - what is the seminar like?
The seminar begins with registration from 8:30 - 8:55 AM Friday morning for the seminars that run Friday through Sunday. Please pay in full prior to the seminar to save time registering if you are coming in person. If you are attending the Monday - Wednesday seminar in addition to the Friday through Sunday seminar, you will register for both Friday morning. If you are taking the Monday - Wednesday seminar and not the preceding seminar, you will register Monday afternoon at 3:00PM for a class that starts at 3:30 Monday and ends at 5:30 Monday and runs through Wednesday, ending at 5:00 on Wednesday.
You can either pay in full online, or complete your registration Friday morning during the seminar registration time. You will then fill out your name tag, and take a seat. Duane is very prompt, and will start the seminar with a welcome. Next you will settle into a light body journey with DaBen where you can experience wonderful feelings of flow and peace as you explore the first steps of the new light body skills you will be learning. Most people find that DaBen's meditations can be experienced in a deeper, more profound way in a group setting, either in person or remotely, online. Throughout the seminar you will be led on a number of 15-30 minute guided meditations, preceded or followed by Duane talks, times to share with others if you choose, and breaks where we provide trail mix, water, and many tea choices.
Go here for seminar times including break times and daily starting and ending times.
Meet and talk to Duane and Sanaya
Duane is present during most breaks, so you can ask questions, hear other people's questions, and share your experiences. Sanaya is available throughout the seminar to talk to as well.
Be among the first to experience these energies - an incredible opportunity
All of you who enroll in the live seminars are the first to open up these energies for yourself and for humanity. The seminars teach DaBen's latest work and are always about bringing through energies that are new to the earth plane. No matter when you listen to DaBen's guided meditations you will always be in the first group, the pioneers of opening this energy. You are at the edges of human consciousness as you explore these energies, playing with new energies and patterns of light and consciousness that have not previously existed on the earth plane.
By being among the first to experience these energies you will make an impact on these energies and how they will be released to humanity. As part of the original group opening these energies, you help set how these energies will develop, including what the range of the energy will initially be and the flavor that these energies will take on as they move out into human consciousness.
Because of your role of being among the first to open to this consciousness, you will receive much extra support by DaBen and many beings of light. DaBen's transmissions are different for the people who learn this consciousness after the initial opening; then the energies are more set up, easier to find, and more stable. Those who follow later will be helping to solidify the development of the consciousness that supports the energy spaces being taught. DaBen's transmissions to you who are among the first to seed these energies for humanity are more intense and include great opportunities for you to move into much higher consciousness, made possible by your help in opening this energy for humanity.
As you use these energies and work with them, you become a transmitter of these energies to others. Because you are pioneering these energies and will be holding the space for these energies to become available to others in the future, the guides will offer you much individual attention and transmissions on the inner planes from the time you register, and during and after the seminar.
General Information if this is your first time attending a seminar in person
What are the other students like? At the seminar, there is a wide range of skill and experience with the light body. A number of people are coming for the first time, and others have attended many light body seminars. Some people have just graduated from the basic six-volume Awakening Your Light Body course, others have taken a few graduate light body courses, and some are picking up the light body after a significant break. Everyone we hear from has told us that they have had wonderful experiences at the seminar during the DaBen meditations.
People at the seminar are very friendly. They come from all over the world, representing a variety of professions. Some people are very fluent in English, others are not, some speak no English at all but find that they can participate in the energy that DaBen transmits. People have formed lasting friendships at the seminars. Many people come by themselves for the first time, and feel welcomed by the people they interact with. Most people say that they have a wonderful time, and that the seminars are a lot of fun as well as allowing them to have many breakthroughs at a spiritual level.
We welcome first-time seminar participants and are happy to have you come. During the first lunch break you will have an opportunity to meet with and introduce yourself to others who are new to the seminars, in a meeting with Sanaya.There will be plenty of opportunity to interact with others during the seminar, if you choose.
DaBen also offers special seminar meditations where advanced material is taught Sunday afternoon and Mondays to people who have attended a number of our seminars over the years, called the Seed and Discovery Group.
For your comfort: There are padded hotel chairs to sit in. You are free to leave the room at any time, however you will need to leave quietly if a meditation is in progress, and wait to return until after the meditation is over. There will be plenty of bathroom breaks. We do not have space in the ballroom for yoga mats or lying on the floor.

What clothes should I wear? What is the weather like?
April and late October are the most variable months of the year in the Medford area. It can be hot or cold (we have had heat waves in April and October, as well as snow), so you might want to wear comfortable clothes that you can add to if you are cold or take off layers if you are hot. Check the weather right before you come, as it can go from summer one week to winter-like weather the next week. Most people dress informally, and all types of clothing are worn. Wear whatever clothes you feel comfortable in.
We recommend you check the weather online before coming for an idea of what to expect. For information on weather, before you come, check out weather or a second site, accuweather. The zip code for Medford is 97501.
Do I need a car? (It is not necessary)
You can arrange transportation from the airport to your hotel by either contacting Rogue Regency Inn if you are staying there, or your hotel or a shuttle service. Rogue Regency offers a free shuttle service if you are staying at their hotel to any place in Medford; they will take you there and pick you up afterward if they have a driver available. There are restaurants and a shopping mall within walking distance of the Rogue Regency Inn where the seminar is being held. Go here for seminar hotel, shuttle, and airline information. If you have a car, Ashland is nearby with the Shakespeare festival and nightly performances.
Can I pick up products at the seminar, or buy products at the seminar?
If you want to pick up products at the seminar, you can order online and have them shipped to your hotel room. You can call the hotel and ask them to hold your order for you until you arrive. We do not have any products available for sale at the seminar.

After the seminar
You will continue to receive DaBen's support, as well as the support of the beings of light you worked with during the seminar, to continue the shift that you started during the seminar. All DaBen meditations and talks will be posted online by Sunday evening for the Friday-Sunday seminar for you to stream or download. We intend to have the audio meditations from the Monday -Wednesday seminar posted by Thursday morning the following day.
Transcripts of DaBen's meditations and talks will be available during the seminar as they are typed and posted. About 12-14 weeks after the seminar ends, and sometimes much sooner, we will repost the seminar, with all the talks and meditations digitally edited, (coughs removed, etc.). At that time a zip file will be available of the entire seminar, that will also include a PDF of the transcripts with notes of what music used during each journey.
Deposit and Registration for all seminars: You can register by following the links off of the Master Seminar Index Page, or click on the current seminar link off of the Seminars and Events menu on the left side of every web page. Find the link to the seminar you wish to enroll in, go to that seminar page, and use the "Add to Cart" button to add either the deposit or the payment in full to your shopping cart, and check out as you normally would for any product. You can also register by sending your payment to LuminEssence at PO Box 1310, Medford, Oregon, USA 97501. Find out the current conversion rate for your currency and US dollars.
Upon receiving your seminar payment you will be sent an Order Confirmation by email. You must be paid in full to come to the seminar in person or take the seminar remotely, online and have access to the seminar audio course. This is not a live webcast.
Online Payments: To register via our website, you will need a MasterCard, Visa, American Express, Discover, Diner's, JCB, Maestro, or PayPal card or account.
Save time registering: You can save time completing your registration if we have received your full seminar payment prior to the seminar start time of the seminars.
To pay at the live seminar: We are phasing out payments at the live seminars. We ask that you pay in full at least one day before the seminar start date. If you need to pay at the seminar, you can log on to our site using a cell phone, or a mobile device. If you have not yet made any payment for the seminar, you can go to our home page, put the seminar product number or title in the search box on the top right menu and follow the instructions to pay in full on the seminar web page that comes up.
If you have been making payments and want to make a final payment, you can log-on to your Member's Area, and follow the links off of "Order History and Seminar Payments" to pay your balance for the seminar.
---
Seminar Logistics
General Information | Food
Airline Information | Shuttle Service | Driving Information
Accommodations/Lodging | Roommate Information
Plan a Vacation Information | Seminar Dates and Information
What are live seminars like?
Taking a Seminar Remotely
If you are already registered, Go here to Log In
Schedule and times of seminar
Read more about registering for and accessing your seminar audio online here.
---
---
DaBen's New Graduate Light Body Seminars

Seminars are at the Rogue Regency Inn and Suites in Medford, OR. Join us live or participate online.
Follow the links for more information and to register:

Series: Transforming with Light
This series of seminars is earning rave reviews! Part 1 is available now, and the feedback we have had from people who took Part 1 has been very enthusiastic. People have been able to experience light and types of light that are new to them, that opened vast vistas of consciousness for them. They felt very expanded and like new doors had opened into some amazing energies they never knew existed. Come and join us for one or more of the seminars in this series!
This series is composed of a Main seminar with 22 DaBen journeys, and a Light Play course following with 16 additional DaBen journeys. The Light Play seminars build on what you learn in the Main seminar, further enhancing and developing your ability to transform yourself and your life with light.

Part 1: Playing the Layers of Light: Opening the Portal LB974 Available now!
Part 1 Continued: Your Opening in Light: Finding Your Unique Energy with the Layers of Light LB711 (Prerequisite is Playing the Layers of Light LB974) Available now!
In Part 1 you will learn how to open the portal to new types of light as you play the layers of light. This new light can transform your consciousness. You will meet some amazing beings who live in the light realms and help you open the portal so that this new light can be consistently available to you to live and play in.
---

2019 October 18-23 Part 2
Main Seminar: Assimilating Light: Your Nature as Light LB975 Friday - Sunday, October 18-20, 2019
Light Play Seminar: Discovering Your Light Signature: Openings and Dimensions of Light LB712, 2-day Light Play seminar Tuesday, Wednesday October 22-23 (Prerequisite is the Main Seminar, LB975)
---

2020 April 17-22 Part 3
Main Seminar: Inventing Avenues of Expression for Light: Playing at Creating with and in Light LB976 Friday - Sunday, April 17-19, 2020Light
Light Play Seminar: Creating Your Light Realities: Insights and Actions in Ordinary Reality LB713, 2-day Light Play seminar Tuesday, Wednesday April 21-22, 2020 (Prerequisite is the Main Seminar, LB976)
---

2020 October 23-28 Part 4
Main Seminar: Living as Light: Beyond Earth Life LB977 Friday - Sunday, October 23-25, 2020
Light Play Seminar: Living in the Light of Earth LB714, 2-day Light Play seminar Tuesday, Wednesday October 27-28, 2020 (Prerequisite is the Main Seminar, LB977)

---
Prerequisites You must be an Awakening Your Light Body Graduate to take any of the Transforming with Light courses above. To participate in the two-day Light Play seminars, you will need to have taken the Main Seminar as a pre-reqisite, as the Light Play seminars build on what was taught in the Main seminars. You can have profound, life-changing experiences throughout DaBen's journeys at any level of light body study.